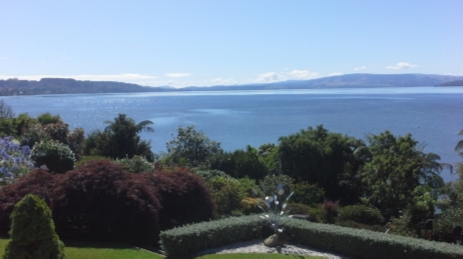 The Rotorua organising committee extend a very warm welcome and invite you to revel in the beautiful gardens in the Rotorua district, an area where rhododendrons and companion plants grow to perfection.
In line with the conservation theme of the conference, the keynote speaker, Doug Thomson, Collection Curator-Rhododendron, Dunedin Botanic Garden whose presentation title will be "Fighting Rhododendron Extinction"

The conference will be based at The Holiday Inn, 10 Tryon Street Rotorua 3010. Early booking is advisable as we are dealing with a tourist city.
The following are hotels and motels within 0.5 km, flat walking distance from the Holiday Inn. We will not be picking up from motels but there is plenty of parking in the vicinity of the Holiday Inn if people choose to stay further afield than those listed.
Contacts:
Convenor: Paul Shaw +64 272064940. email: paulcarol.shaw@xtra.co.nz
Registration Secretary: Rob Singleton. +64 21919410. email: ry.sing@xtra.co.nz