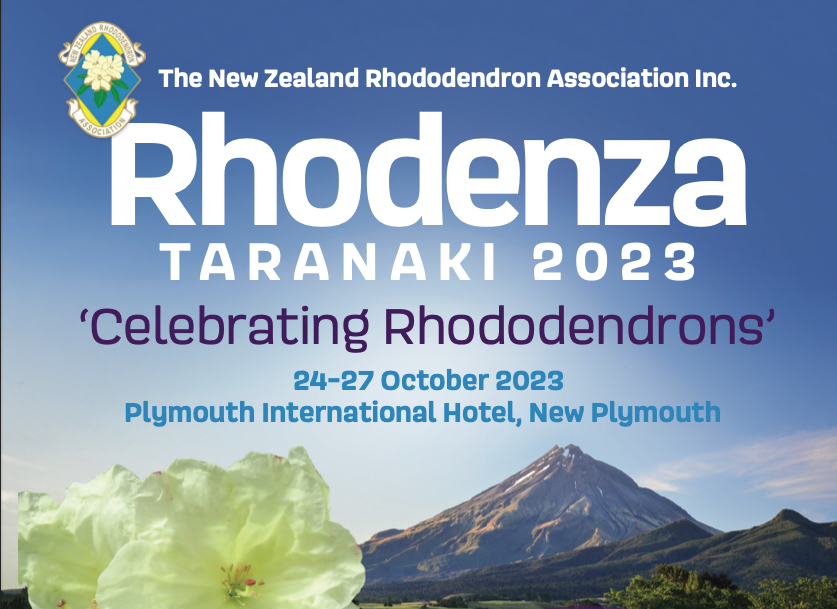 Hosted by the Taranaki Regional Council, the Pukeiti Rhododendron Trust and the Taranaki Rhododendron & Garden Group.
We invite you to Taranaki to share our wonderful gardens at Rhodenza Taranaki 2023. It is twelve years since NZRA met here so we have new private gardens to show you as well as the old favourites. We will be visiting the very best gardens in the province.
On the first day we travel south to look at South Taranaki gardens and the programme ensures that everyone enjoys a drive around Taranaki Maunga.
We will spend time at Pukeiti which has had major changes since 2011. A full programme of a talk, walks, and a visit to the nursery has been arranged.
We encourage you to take this opportunity to extend your visit to Taranaki and to take in the ten-day Taranaki Garden Festival which starts on Friday October 27, the last day of Rhodenza 2023.
It looks like a great flowering season for rhododendrons as the 'bud set'
is excellent. As we experience weather suitable for growing magnificent rhododendrons, it is necessary to come prepared with good wet weather gear. We look forward to seeing you.
Andrew Brooker - TRC
Lynn Bublitz - Pukeiti
Yvonne King - TRGG